GreenGo NM is a locally owned, minority (American-Indian) owned and woman owned Recreational, Medical and CBD Dispensary. We proudly source our flower and edibles to our concentrates from "small batch" New Mexico farmers and manufacturers. Our staff is extremely passionate as well as highly knowledgeable and takes great pride in understanding the nuances of our products. GreenGo NM loves our community and gives back through donations and volunteer work. We love our Veterans and Medical patients too! No waiting in long lines. If you're looking for the highest quality products at amazingly affordable prices go by GreenGo NM today!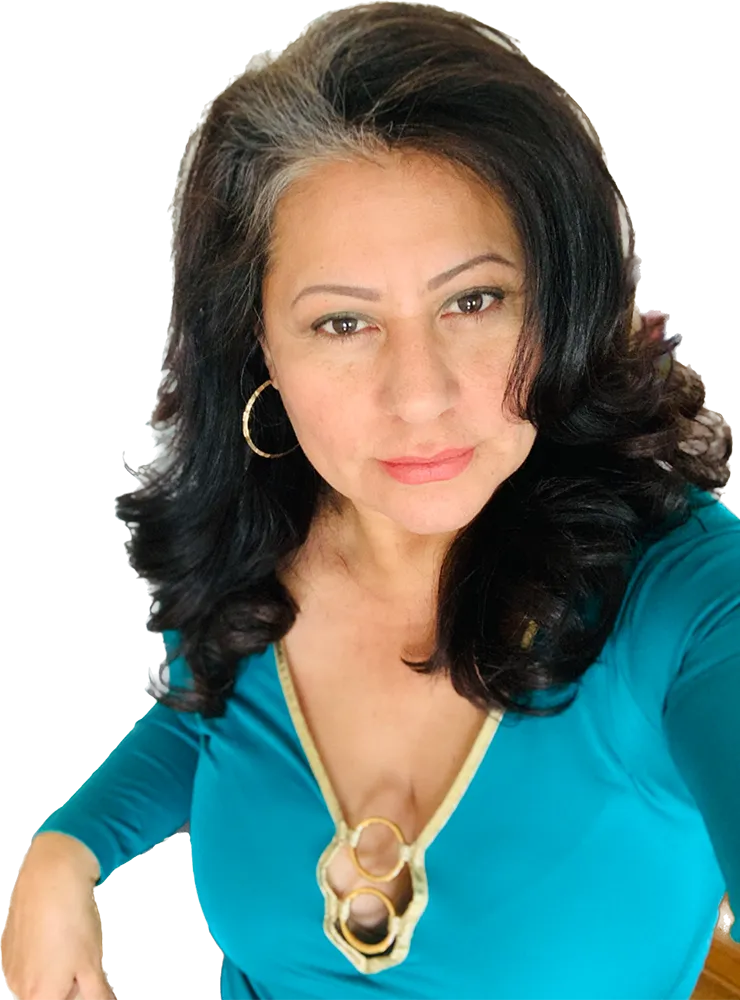 Meet Nora Lancaster, the backbone and King Pin of GreenGo NM she is the Operator/Dealer along with being the Chief Enforcer. She comes by her "pharmacy" skills honestly as she was born to a Cartel member in the jungles of Michoacan, Mexico. At an early age and with her Permanent Resident card in hand (It was called a Green Card back in the day) Nora immigrated to the United States and took her first steps to realizing the American Dream. A hard working and determined individual who first cut her teeth in the grueling fast food industry, Nora has no fear of getting down and dirty. She has worked her way up from her humble beginnings to become a pillar of society and serial entrepreneur, GreenGo NM is the latest in her successful business ventures. While all of this is inspiring and impressive, her greatest moment was when she met "The Gringo" and all of her aspirations were complete! Always the perfectionist and constantly striving for greatness, Nora is the epitome of the American Dream come true, you couldn't ask for anyone better to provide you with top quality products and Premium Cannabis.
"No answer is an answer."
–Nora
Bob Lancaster "The Gringo" 
The Gringo, the Man behind the Woman, the soul and the essence of GreenGo NM all rolled into one package (76,160 grams worth in industry lingo) and personified to the General Public as Bob Lancaster. In the early years "The Gringo" travelled the globe and lived on society's edge as a modern day desperado seeking his fortune but not always walking the "Straight and Narrow". He drifted from town to town and State to State before taking to the high seas in the uniform of the United States Navy, while this adventure cured his wanderlust it lacked the excitement of "Living on the Edge". That all changed when he met "The Woman" (Nora) and his life was forever changed, The Gringo had finally found True Love and he struggled to create a life to be lived on the "Right Side" of the law. Then, on the 5th of April 2022 his dream was realized when he and "The Woman of his Dreams" opened GreenGo NM and became "Legal Drug Dealers" whose actions were sanctioned by the State of New Mexico. Now, with the Love of His Life (who bravely bore an amazing daughter for him, Mia) by his side, "The Gringo" had the best of all possible worlds. He now works tirelessly to make sure he's compliant with the State of NM and on the right side of the law. He seeks high and low for the highest quality cannabis and cannabis products available to provide you with the most gratifying and healthful experience in the World.
"I curse myself for having universal appeal."
–The Gringo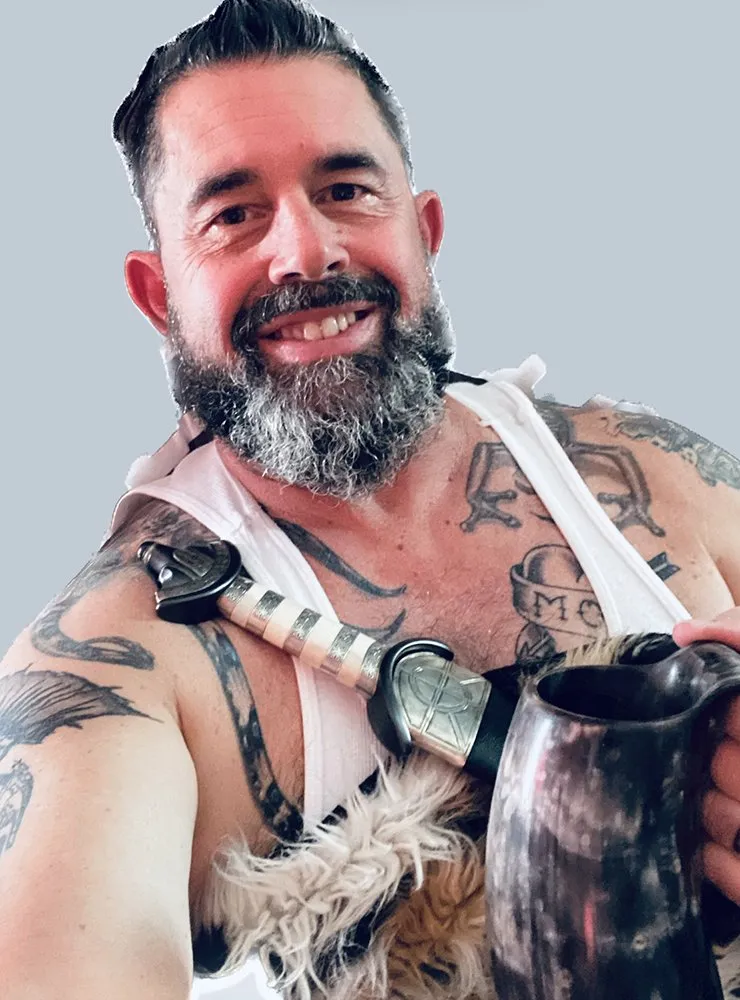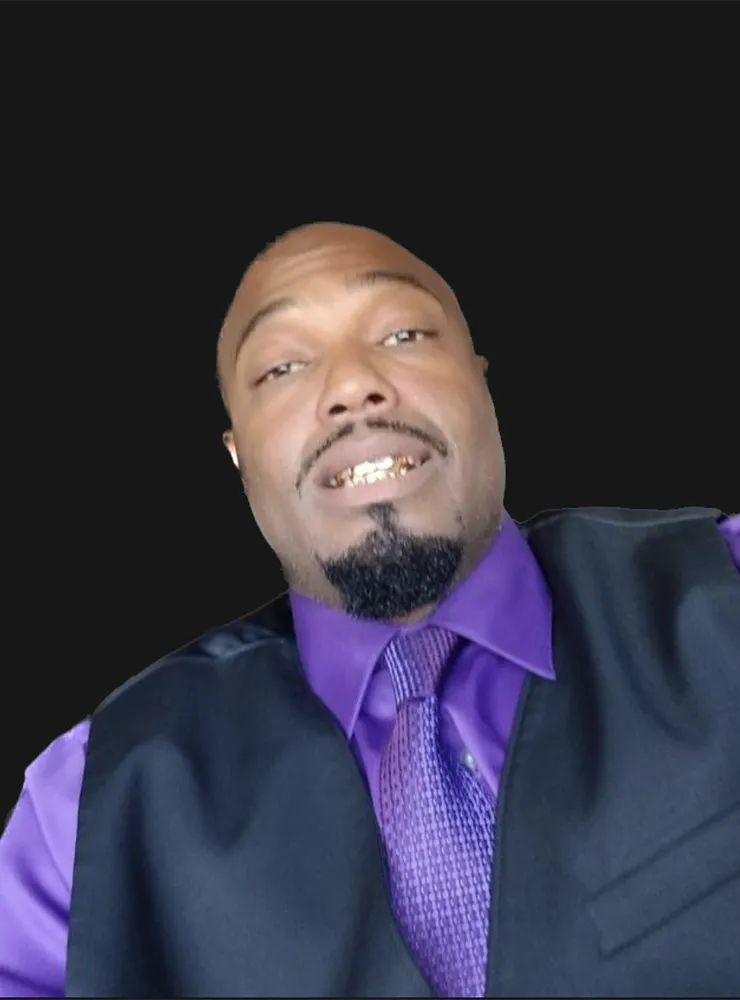 A brief walk in the shadows brings one of GreenGo NM's most interesting into view, our own "International Man of Mystery", Jay! While nobody really knows very much about the dispensary's Director of Security the rumors abound and assumptions swirl around his origin story. Some stories say that he has always just been "here" appearing from nowhere, another version goes that as an infant the private jet carrying him and his family went down in the wilds of the Pacific Northwest. Although the wreckage was recovered there was never any sign of baby Jay, legend has it that he was raised by the Sasquatch and schooled in their ability to observe without being seen. Who knows the real story? No matter the real backstory Jay has proven himself to be a pillar of society, working hard and becoming a business owner early on. He has prospered and grown into the man he is today. We are grateful to have someone of his talents, and shadowy past because it's really cool, as part of the GreenGo NM Family.
"Never bite the hand that feeds you."
–Jay McWillie
GreenGo NM is proud to introduce our Logistics Guru, Marcella "Ice Queen" Malm, the dynamo that keeps your pipeline to happiness flowing. Most famous for maintaining thermostat levels that are 100% conducive to penguin breeding.  Born the daughter of exiled Egyptian royalty with a voracious hankering for cheese and cheese products, Marcella has adapted to her new country and is in hot pursuit of the American Dream (okay, not really descended from Egyptian Royalty but it sounded good, but she really does love cheese….). She works tirelessly with all of our small batch farmers, producers and manufacturers to bring you the highest quality products. Bow to the "Ice Queen" knaves and show her your gratitude.
"It's hot in here!"
–Marcella
Say hello to my little friend! (In your best Al Pacino/Scarface voice…) or as we like to call him, Steve Howard, GreenGo NM's Sales Manager extraordinaire. Steve has been involved in sales his entire "adult" life and has been partaking in the glory of the Devil's Lettuce for nearly as long. The nexus of these lifelong passions, premium cannabis, premium cannabis products and sales, provides the perfect segue into the role that he was born to play. With his P.T. Barnumlike sales expertise and Shamanlike knowledge of cannabis, he is a force to be reckoned with. Steve's other interests involve Kenpo Karate, pinball and long walks on the beach. His unique sense of humor always keeps everything light hearted as he is a joy to everyone lucky enough to know him. 
"But I did the hard part..."
–Steve
And now an individual that needs no introduction! But just in case…Let's put our hands together for Social Media Marketing phenomenon and Budtender Ashley Martinez! We are honored to have her in charge of creating the video content you see on the GreenGo NM social media pages. As a mother of two angelic (Borderline demi-goddess) daughters combined with being a certified personal trainer/group fitness instructor with more than 15 years' experience, she provides a wealth of experience on many levels. She has been able to meld that passion with her vast knowledge of training and holistically healing of the body, mind, and spirit to be the Ultimate Cannabis Consultant!  Ashley is consumed with passing her knowledge on to other Professionals, Dispensary Customers and Patients, Parents and Fitness Enthusiasts so that they may help others in the community find relief and healing.
"Everything is connected, so where the head goes the body will follow."
–Ashley
It's time to meet the "The Man" (Behind the other Man, behind the Woman), Fred "The Bunni" Tarin! "The Bunni" is the son of The Woman and The Gringo, he has been an instrumental figure in their prior businesses and now brings his expertise to GreenGo NM. Bunni grew up in Las Cruces and was an accomplished scholastic athlete in his younger years who transitioned into a hardworking young adult. Bunni is active in the community and provides us a great presence in the social media arena with his intricate knowledge of applications and algorithms. In addition to his computer skills Bunni is also a fountain of knowledge which comes handy in  his many roles at GreenGo NM.  Is there nothing this Man can't do?!
*crickets ("The Bunni" is a private person of very few words or none at all)
GreenGo NM's "First Impression" (actually one of possible "First Impressions" but obviously the most Impressive) Alex Green! AKA "Big Buffalo" (self-explanatory) or sometimes "The Hobbit" (for his love of Second Breakfasts, Second Dessert….), Alex hales from El Paso, Texas and is the product of a military family (Thank you all for your service!). In his youth Alex moved from base to base around the globe and acquired a taste for living on the edge. Upon graduation from high school and a brief and infilling stint at UTEP he embarked on his next career as a mercenary. Unfortunately, this was short lived as "The Big Buffalo" suffered severe cramping after attempting a river crossing in Asia less than thirty minutes after his Second Breakfast. After his return to the States he embarked on a series of careers before settling into work as a Security Specialist. And while he's hard to resist, Big Buffalo is happily married with a beautiful wife and adoring children, so hands off…
"If you fail to prepare, you prepare to fail."
-Alex
And now! Breaking into the GreenGo family, "The Rookie", Bosse!
In a wild bid to earn a much coveted spot on Team GreeGo NM, Bosse came to the stage prepared to put on a show. He started his audition with some amazing graphic art skills and then transitioned to a proper amount of follow up to keep his name fresh in the GreenGo NM arena. Before long, this lucky husband of a beautiful Wife and Father of two angelic Children landed the gig of a lifetime! Not only is he a successful Business Owner in his own right but he now helps keep the patrons and staff safe and secure as a member of the GreenGo NM family! Welcome aboard FNG!
"Create your own future."
-Bosse